Award-Winning Writer | Prominent Content Marketing Consultant
I began writing fiction when I was 12 years old, and won my first national writing award at age 14. I submitted a story called "Runaway Boys" at the urging of my teacher, Dr. Patricia Gross, to the Brockport Science Fiction & Fantasy competition. I won first prize, which included a week-long writer's workshop with Nebula award-winning authors Nancy Kress and Stephen Donaldson.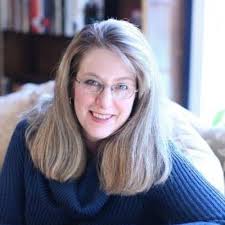 I wrote many awful fantasy and science fiction novels. For years and years, I struggled to write believable characters. It was as if that early success was a fluke. I could create intricate plots, craft beautiful scenes, but my characters always fell flat! I set aside my writing to concentrate on my career as a marketing manager in New York City.
Finally, I found my voice writing mysteries. My commute each day – one way – from home to New York City was over an hour on the Long Island Rail Road. I filled my commuting time with books, wonderful books, paranormal mysteries by Phil Rickman (one of my favorite authors), and cozy mysteries by Agatha Christie, Anne Perry, M.C. Beaton, Lilian Jackson Braun. I also loved to read character-driven books such as those by Karen White, Kristen Hannah, Anthony Doerr, and others.
During those commuter years, I thought I'd given up fiction writing for marketing writing. But one morning, I tried my hand at a 'fan fiction' – a story that takes characters from a television show, in this case, and creates a new story using familiar characters.
I wrote a story called Long Trek Up a Short Mountain, a Land of the Lost fan fiction. Land of the Lost was a television show that aired from 1974-1976. I loved it as a child and watched the reruns religiously. It was my all-time favorite show. Slipping into the mindset of Will Marshall, the teenage boy played by Wesley Eure on the show, was easy. I published the story on a fan website and received rave reviews! Suddenly, I realized not just why I needed to craft character-driven stories, but how to do so. I'd broken through the blind spot in my writing and could now focus on characters first, plots second.
Thanks to NaNoWriMo 2013, 2014, and 2015, I churned out terrible first drafts. The only things that survived those early drafts of what eventually became "I Believe You" was the character of David and his sister Eva, and the fact that they lived in Brookville, Long Island. I latched onto the new plotline, found characters like Tibor and Eddie, and in 2016, finally created a story I dared share with my writer friend, Donna Sundblad. Through Donna's gentle guidance support, as well as long-time friends such as Eleanor O'Connor and Sue Rutherford, I dared publish my book. And then, as they say, the rest is history.
Home and Family
"The home is the wellspring of personhood. It is where our identities take root and blossom, where as children, we imagine, play and question, and as adolescents, we retreat and try."

Matthew Desmond, Evicted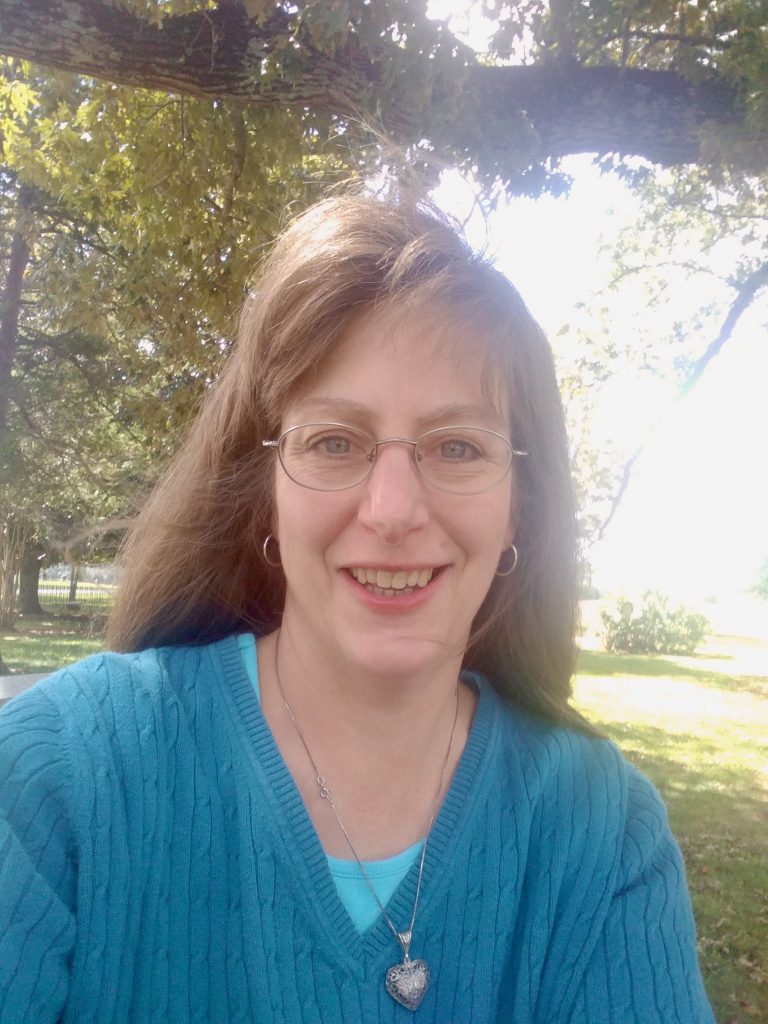 In 2007, I finally quit my job in Manhattan. My husband and I sold his family home and together with my father-in-law and cat, we built a home on 17 acres in rural Virginia within sight of the Blue Ridge Mountains. Our new farm, called Seven Oaks, consists mostly of pines with some land dedicated to growing apples, peaches, flowers, and vegetables for our consumption. I'm married to my best friend, John, and we live with a German shepherd dog and seven cats.
I make my full-time living as a content marketing consultant and SEO writer through my company, Seven Oaks Consulting, write and publish fiction through my other company, Bricks & Brambles Press, and delight in cooking, baking, and reading in my spare time.